Malin Head Rock Climbing
Donegal Climbing is run by a highly qualified rock climbing guide and Mountain Instructor (WMCI) Bren Whelan. We are based at the stunning Wild Atlantic Way signature point, Malin Head, County Donegal. We offer a wide range of amazing rock climbing experiences to suit all levels, from novice through to expert. Our aim is to provide a safe, enjoyable, educational and adventurous climbing experience on Ireland's Wild Atlantic Way while immersed amongst the area's stunning sea stacks, soaring sea cliffs, raw untamed, wild natural beauty that make Donegal one of the most dramatic coastal landscapes in Ireland.
We offer single and multi-pitch climbing, abseiling/rappelling on stunning sea cliffs for people of all abilities. Our activities allow every client to immerse themselves in Irish culture, marine education, information while learning about safe outdoor practice.
Enquire Now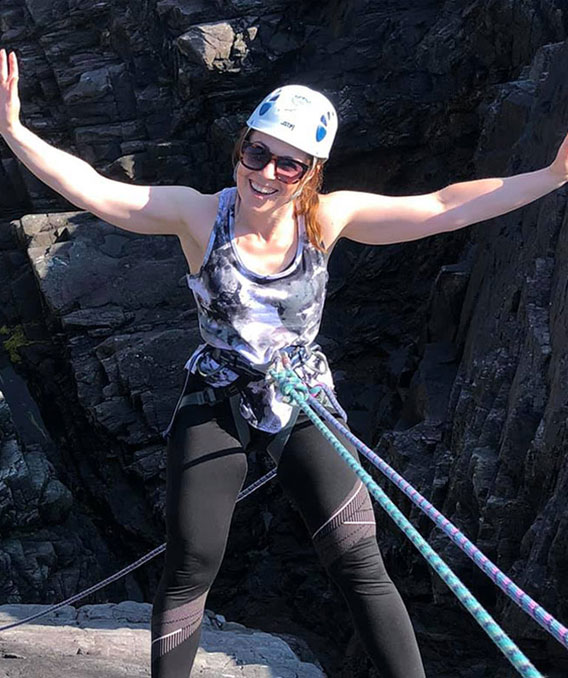 Did you know? This is one of the Star Wars film locations Ireland for Episode VIII!
Time:Half-day
Age:Suitability from 8 years +
Distance to walk:3km kilometres
Grade:Easy to Very Severe. Our Malin Head rock climbing and abseiling activities take place along exposed cliff faces with stunning Atlantic Ocean backdrops. You will learn essential rock climbing safety skills while enjoying a broad mix of climbing styles. With over eleven hundred kilometres of coastline, Donegal is a mecca for rock climbing activities, and the county has the most diverse range of climbable rock in Ireland, as well as more climbable rock than the rest of the country combined.
Cost:Starting at €55
*Guides/Instructor information: Bren Whelan / Donegal Climbing / MountainTraining.ie is a member of the Association of Mountaineering Instructors and a full Winter Mountaineering & Climbing Instructor (WMCI)*
**Weather: Rock climbing is a weather dependent activity. We will do our utmost to give you a great experience in the prevailing conditions**

Testimonial
What Our Visitors Say

"Myself and a friend had a wonderful day climbing at Malinhead. Bren was very professional and made us feel very safe. ....and for a beginner who was about to hang off a rock face this was vitally important!
Bren allowed us to naturally develop our confidence by educating us about the rock and climbing. He allowed us to time to rest and evaluate on each climb and try different routes. He choose routes suitable to our skills and persuaded us to challenge ourselves so that we made progression.
I would highly recommend Bren. The day out was well worth the money and I would definitely do this activity again. We both felt that we made a lot of progress due to our excellent coach!"
Irene Murray
Posted August 2021
Get The Exclusive
Updates Into Your Inbox!
Enter your information below to stay up to date on our
latest news, offers, and events: