Welcome to
Donegal Climbing
Donegal Climbing is an adventure tourism business that offers amazing rock climbing and mountain training adventures in Inishowen, County Donegal. We also provide tailor made personal, family, friend, and club orientated adventure packages that are accessible to all visitors, regardless of their experience of rock climbing or mountaineering.
Your guide is Bren Whelan, a highly qualified Winter Mountaineering & Climbing Instructor  (WMCI), International Mountain Leader (IML), and Climbing Coach, who has 30 years of experience worldwide. His passion is to guide people to truly unique places along Ireland's Wild Atlantic Way.
Donegal Climbing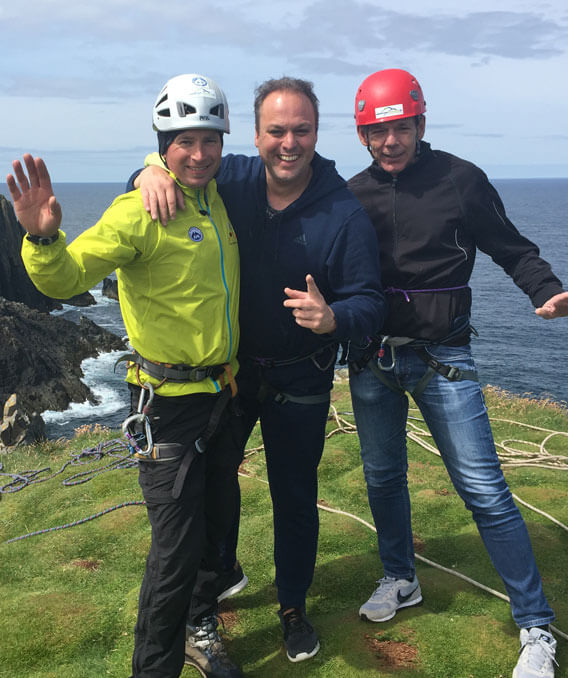 Donegal Climbing
Guided Adventures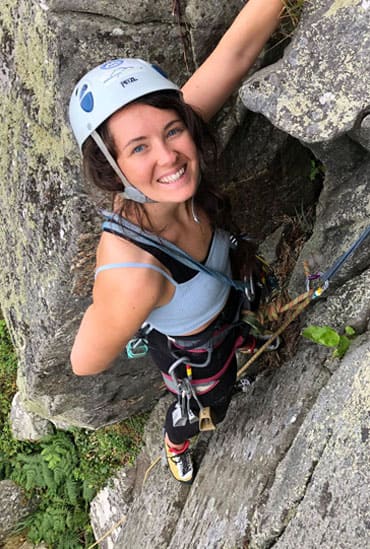 Donegal Climbing is run by a highly qualified rock climbing guide and Mountain Instructor (WMCI) Bren Whelan. We are based at the stunning Wild Atlantic Way signature point, Malin Head,...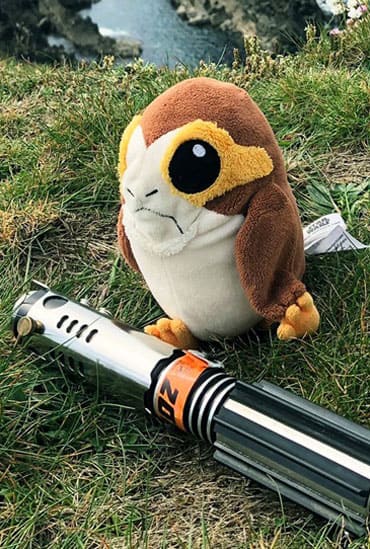 Malin Head is an iconic location that is rich in history, culture, flora, fauna and marine heritage. As such, it goes way beyond the planet Ahch-to, as shown in...



Rated by National Geographic as one of Donegal's top adventure activities, this really is an 'Ultimate Adventure' ! Come join us on a magical journey to the outer reaches of...



Meet Our
Mountain Instructor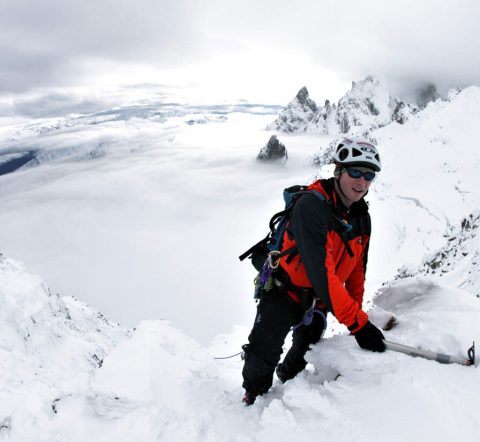 Bren Whelan
Mountain Instructor (WMCI & IML)
I have spent 30 years teaching rock climbing, mountaineering, environmental education, skiing and scuba diving across the world. Closer to home, I have held the position of Director of Mountaineering at Tiglin, Ireland's National Mountain Centre and I have also worked as an associate instructor at both Glenmore Lodge and Tollymore Mountain Centre (Scotland and Northern Ireland's National Mountain Centres). Now, I am lucky to be based in the National Geographic 'Coolest Place on the Planet to Visit', and the home of Star Wars film locations in Ireland, County Donegal, where I guide people to unique places, and on unique ascents, at Malin Head, the number one signature point on Ireland's Wild Atlantic Way.
View Profile
Best Experience
Why Choose Us

Certified
A Mountaineering Instructor (WMCI) with 30 years' guiding, teaching, and legal expert experience.

Film
Provider of Ireland's only Star Wars walking tour, The Last Jedi, Episode IIIV.

Location
Based at Ireland's most northerly point, Malin Head, Inishowen, County Donegal.

Equipment
All specialist rock-climbing equipment is provided, e.g., rock shoes, helmets & harnesses etc.

Testimonial
What Our Visitors Say

"As a former geology student I thought I knew a good bit about bearings etc., until I did the map reading with Bren! He made things so simple and useful and yet he also imparted a huge amount of knowledge. I am really grateful for his expertise and guidance which I was lucky to experience on the Lowland Leader course. "
Fiona Stapleton
Posted April 2022
"Did my ML assessment with Bren. He is a very knowledgeable man when it comes to all things in the mountains ; and the outdoors in general. Bren is very professional, and approachable and I learned a lot from him , even in an assessment environment. His passion for educating and the outdoors is inspiring. Brian"
Brian Smith
Posted April 2022
"High level of professionalism and a thorough approach to all aspects. An encyclopaedia of the outdoors in many regards. Has been a pleasure to be amongst Bren's enthusiasm and drive to educate all, with interest and awareness of the great outdoors."
Brendan Tyrrell
Posted March 2022
"Super weekend of training led by Bren. Learned so much in a very well managed and safe way. Thanks Bren for all the knowledge I have gained and the tips for taking the training forward."
Carol O'Brady
Posted February 2022
"Wonderful, challenging weekend walking & fine tuning navigation skills in the Urris hills & bogs of Inishowen, Donegal, under the watchful eye & excellent tuition of trainer Bren Whelan."
Susanna Carr
Posted February 2022
"Fantastic family day climbing at Malin Head with Bren. He was so patient with everyone. The group ranged in age from 9 to 50+. A vast mixture of abilities and confidence levels was catered for with ease by the totally cool & unflappable Bren! Lots of very interesting information about the local area and the geology of Malin Head which added to the experience. I would thoroughly recommend Donegal Climbing for a fun and active day out."
Teresa Downes
Posted September 2021
"A truly memorable experience with our wonderful guide and coach Bren Whelan! A professional in every way... knowledgeable, entertaining, friendly, excellent teacher enabling everyone to climb and ab-sail in a safe and fun environment! ... memories for a lifetime! Hope to meet again in the future Bren…. another climbing adventure on this beautiful Isle of ours!! "
Katie O'Keeffe
Posted August 2021
"Brendan was our instructor and this was one of the best activities I've taken part in in Ireland. We were pushed to try all the different climbs, and guided the whole way. The whole experience was professional but relaxed at the same time. Brendan was very knowledgeable about the area, meaning we learned a lot about the history of Malin Head. It was a fantastic day out, and I would highly recommend to anyone visiting malin Head."
Saoirse Ankers
Posted August 2021
"Could not recommend enough. Highly knowledgeable and experienced guide. Brilliant days out."
Chris McGivney
Posted August 2021
Frequently Asked Questions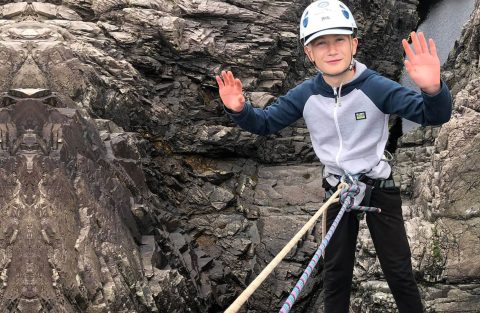 FAQ
Safety Information
When you climb with Donegal Climbing you are in safe hands! Bren is a member of the Association of Mountaineering Instructors, the UK Mountain Training Association, and a provider of Mountaineering Ireland approved training and assessment courses. Bren blends his outdoor qualifications, with several academic qualifications, and acts as a consultant in adventure tourism, film tourism, and as a legal expert in outdoor adventure activity accidents. For extra peace of mind, we are fully insured through Marsh Insurance/Blue Fin Sport, and Alliance Ireland.
Get The Exclusive
Updates Into Your Inbox!
Enter your information below to stay up to date on our
latest news, offers, and events: