Welcome to
Donegal Climbing
Donegal Climbing is an adventure tourism business that offers amazing rock climbing and mountain training adventures in Inishowen, County Donegal. We also provide tailor made personal, family, friend, and club orientated adventure packages that are accessible to all visitors, regardless of their experience of rock climbing or mountaineering.
Your guide is Bren Whelan, a highly qualified Winter Mountaineering & Climbing Instructor  (WMCI), International Mountain Leader (IML), and Climbing Coach, who has 30 years of experience worldwide. His passion is to guide people to truly unique places along Ireland's Wild Atlantic Way.
Donegal Climbing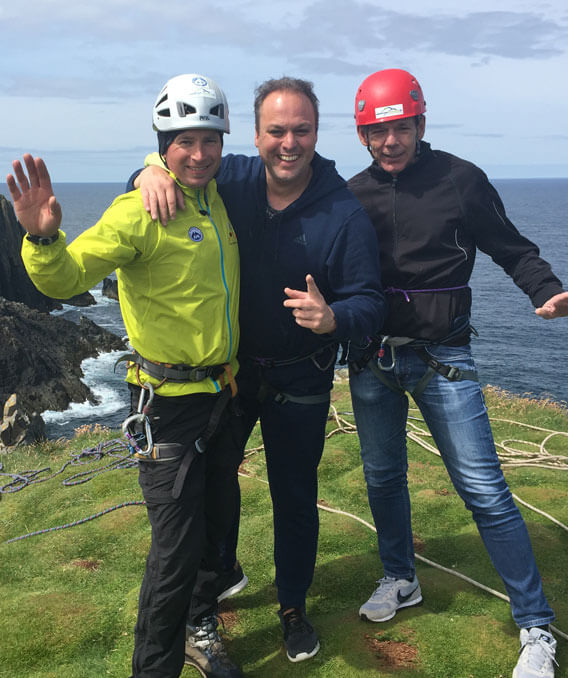 Donegal Climbing
Guided Adventures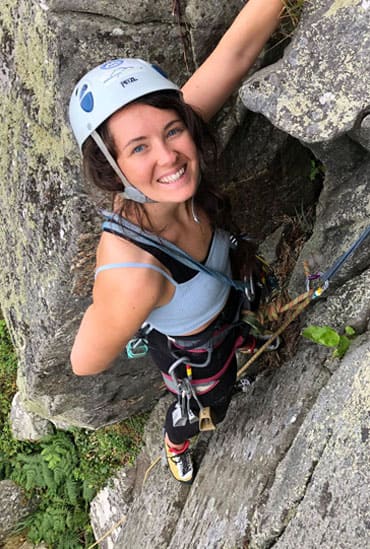 Donegal Climbing is run by a highly qualified rock climbing guide and Mountain Instructor (WMCI) Bren Whelan. We are based at the stunning Wild Atlantic Way signature point, Malin Head,...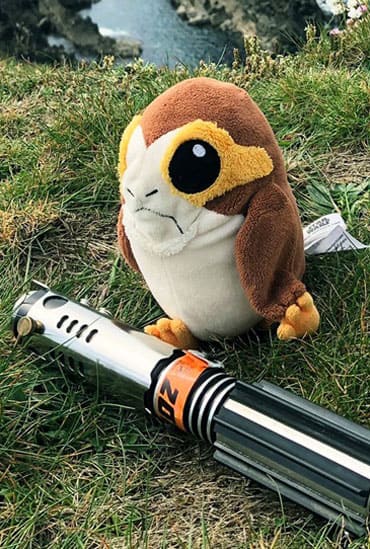 Malin Head is an iconic location that is rich in history, culture, flora, fauna and marine heritage. As such, it goes way beyond the planet Ahch-to, as shown in...



Rated by National Geographic as one of Donegal's top adventure activities, this really is an 'Ultimate Adventure' ! Come join us on a magical journey to the outer reaches of...



Meet Our
Mountain Instructor & International Mountain Leader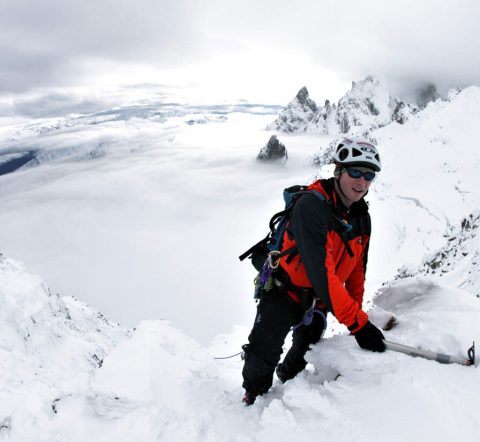 Bren Whelan
Mountain Instructor (WMCI & IML)
Bren Whelan has spent more than 30 years teaching rock climbing, mountaineering, environmental education, skiing and scuba diving across the world. Closer to home, I have held the position of Director of Mountaineering at Tiglin, Ireland's National Mountain Centre and he has also worked as an associate instructor at both Glenmore Lodge and Tollymore Mountain Centre (Scotland and Northern Ireland's National Mountain Centres). Now, based in the National Geographic 'Coolest Place on the Planet to Visit', and the home of Star Wars film locations in Ireland, County Donegal, where Bren guides people to unique places, and on unique outdoor adventures, at Malin Head, the number one signature point on Ireland's Wild Atlantic Way.
View Profile
Best Experience
Why Choose Us

Certified
A Mountaineering Instructor (WMCI) with 30 years' guiding, teaching, and legal expert experience.

Film
Provider of Ireland's only Star Wars walking tour, The Last Jedi, Episode IIIV.

Location
Based at Ireland's most northerly point, Malin Head, Inishowen, County Donegal.

Equipment
All specialist rock-climbing equipment is provided, e.g., rock shoes, helmets & harnesses etc.

Testimonial
What Our Visitors Say

"Last weekend I began my training to become a mountain leader. There are many instructors and providers out there and making a decision on who to invest my money and time in was, for me an important decision. Bren Whelan owner of Donegal Climbing was suggested to me by a friend also on this journey. So I did my research and discovered that Bren has a long list of qualifications and achievements. Very impressive but how would this transpire in person. Well, from the first email contact I had it was evident that Bren is organised, professional and extremely helpful. The information and suggested reading provided before the weekend was so informative and helpful. In person, his knowledge, experience and expertise is evident in how he conducted the training, how the teaching was delivered and how he engaged with each one of us. After the training Bren was generous with his time and shared excellent resources to prep us for ML2 and our ML Assessment further down the line. He answered any questions we had with enthusiasm and patients. I feel very grateful to have had such a positive learning experience and would highly recommend Bren if you are considering any kind of mountain training. Looking forward to completing ML2 with Bren in the near future."
"Thanks Bren for a fantastic weekend of mountain training! It was challenging stuff delivered in a thoroughly professional, calm and well paced manner. I learned loads and enjoyed the anecdotes which reflect the incredible depth of your knowledge and experience. Well worth the long drive from Dublin to Inishowen!"
"I had the pleasure of attending a recent Mountain Leader (summer) part 1 training course ran by Donegal Climbing. The course was carried out over two days during a weekend in September 2022 and included a night navigation exercise. The training was delivered in an almost effortless manner by the highly experienced and also highly qualified instructor Bren Whelan. Bren's experience stretches back years and even decades to the early 1990's and this experience was clearly evidenced by the calm, clear and concise manner in which the various topics of course were covered. Bren's delivery was both professional and patient as we covered topics which I had little experience of (rope-work) and was learning about for the first time. Additional resources including web links and suggested reading were a welcome addition at the conclusion of course. From initial correspondence and booking, to course delivery and instruction, to conclusion, additional resources and action plans I simply couldn't fault the exceptional level of service and training provided by Bren Whelan at Donegal Climbing. For all of the reasons listed above I would give Bren & Donegal Climbing a flawless 5 star rating."
"It's fair to say I've been doing a lot of training and assessments over the last couple of years. So I've seen all sorts of examples of instructors, ways I want to be and ways I don't want to be. I've been up to Donegal twice to Bren in the past 18th months and have also been out with him observing assessments. I did a multi pitch award assessment with him and also some additional training to help me along my path to become a Mountaineering and Climbing Instructor. First of all I enjoyed the days (thats really important). It's evident that Bren has a deep knowledge base and can deliver the information at the required pace and appropriate time. There was lots of subtly about the questions and situations that made me reflect on how I was acting as an instructor myself. It was a really helpful experience and is highly recommended..... and his jokes are almost as bad a mine which is reassuring."
"Did a [Star Wars] tour with my best friend. Our Guide Bren was amazing. He gave information about Malin Head itself and how the filming of Star Wars was done at the sights. Got a lot of new information and just seeing everything it was beautiful. Bren was super helpful and he had the best surprise! If you are a Star Wars fan, definitely see if you can book anything here!"
"Absolutely incredible experience! We came out for a holiday from South Africa and this was by far the highlight of our trip! Bren is such a knowledgeable and witty guide. We learnt so much about climbing, Donegal and the local flora and fauna (we even spotted some seals swimming about). I really felt safe and comfortable with such an experienced climber to direct this amateur (so safe that he even convinced us to climb with our eyes closed!) We also thoroughly enjoyed hearing all about the incredible experiences, celebrity meetings and climbing stories from our wonderful guide! I would recommend this a thousand times over to any visitors or locals from this area!"
"As a former geology student I thought I knew a good bit about bearings etc., until I did the map reading with Bren! He made things so simple and useful and yet he also imparted a huge amount of knowledge. I am really grateful for his expertise and guidance which I was lucky to experience on the Lowland Leader course. "
"Did my ML assessment with Bren. He is a very knowledgeable man when it comes to all things in the mountains ; and the outdoors in general. Bren is very professional, and approachable and I learned a lot from him , even in an assessment environment. His passion for educating and the outdoors is inspiring. Brian"
"High level of professionalism and a thorough approach to all aspects. An encyclopaedia of the outdoors in many regards. Has been a pleasure to be amongst Bren's enthusiasm and drive to educate all, with interest and awareness of the great outdoors."
"Super weekend of training led by Bren. Learned so much in a very well managed and safe way. Thanks Bren for all the knowledge I have gained and the tips for taking the training forward."
"Wonderful, challenging weekend walking & fine tuning navigation skills in the Urris hills & bogs of Inishowen, Donegal, under the watchful eye & excellent tuition of trainer Bren Whelan."
"Fantastic family day climbing at Malin Head with Bren. He was so patient with everyone. The group ranged in age from 9 to 50+. A vast mixture of abilities and confidence levels was catered for with ease by the totally cool & unflappable Bren! Lots of very interesting information about the local area and the geology of Malin Head which added to the experience. I would thoroughly recommend Donegal Climbing for a fun and active day out."
"A truly memorable experience with our wonderful guide and coach Bren Whelan! A professional in every way... knowledgeable, entertaining, friendly, excellent teacher enabling everyone to climb and ab-sail in a safe and fun environment! ... memories for a lifetime! Hope to meet again in the future Bren…. another climbing adventure on this beautiful Isle of ours!! "
"Brendan was our instructor and this was one of the best activities I've taken part in in Ireland. We were pushed to try all the different climbs, and guided the whole way. The whole experience was professional but relaxed at the same time. Brendan was very knowledgeable about the area, meaning we learned a lot about the history of Malin Head. It was a fantastic day out, and I would highly recommend to anyone visiting malin Head."
"Could not recommend enough. Highly knowledgeable and experienced guide. Brilliant days out."
"Husband and I had an absolutely fantastic day out! Bren was the perfect guide; from the beginning to the end, his communication was prompt and helpful. On arrival, he'd already set up the safety systems to minimise us waiting around. We've been on outdoor trips where we only climbed a couple of routes with lots of waiting around, with Bren we climbed a lot more! Immensely good value! Bren is a fountain of knowledge, experience, and wisdom. Bren chose the climbing location wisely - it was scenic by the water, and we could climb in the comfort of the shade if we wanted to. He taught us with patience and kindness, and was steadfast and reliable. He told us about the rocks we're climbing on, the history of the land around us, climbing and belaying techniques, how to coil a rope, and even what brand of shoes might suit our feet! He also recommended restaurants and places to explore after our climbing. It was one of the highlights of our Ireland trip and we would for sure seek out Bren again on our next trip back. Highly recommended!"
"Had a great day refreshing some nav skills with Bren - great teacher, lots of great knowledge and skills. Fun day out. Will definitely be looking to do more with him in the future!"
"Absolutely fantastic day on the hills. Brendan was so helpful in explaining the small details in map reading. Quality instructor!"
"A group of us have just spent a great day learning hiking and navigation skills with Brendan. He is an excellent teacher; very knowledgeable and encouraging."
"Had a fantastic day out with Bren on Saturday, such a great and enthusiastic teacher. Certainly left me with a lot more knowledge of hillwalking leadership."
Frequently Asked Questions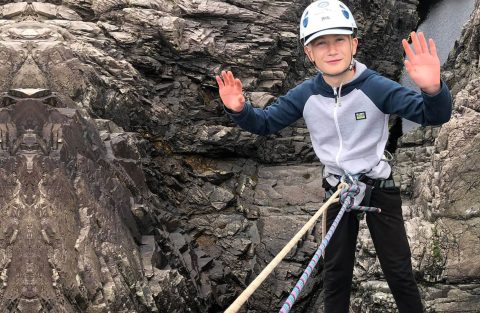 FAQ
Safety Information
When you climb with Donegal Climbing you are in safe hands! Bren is a member of the Association of Mountaineering Instructors, the UK Mountain Training Association, and a provider of Mountaineering Ireland approved training and assessment courses. Bren blends his outdoor qualifications, with several academic qualifications, and acts as a consultant in adventure tourism, film tourism, and as a legal expert in outdoor adventure activity accidents. For extra peace of mind, we are fully insured through Marsh Insurance/Blue Fin Sport, and Alliance Ireland.
Get The Exclusive
Updates Into Your Inbox!
Enter your information below to stay up to date on our
latest news, offers, and events: