Multi-pitch Award
Multi-Pitch training (2-days) and assessment (2-days) cover the skills required to lead climbers on multi-pitch climbs. The training covers personal climbing, stance management, rope systems, client rescue and evacuation, etiquette, environmental responsibilities and more. Candidates will learn how to become effective multi-pitch leaders, fostering the spirit of climbing whilst also improving their own climbing skills. The scheme concludes with a 2-day assessment that focuses on the skills learnt during training, post-training, and the safe guiding of two climbers in a multi-pitch environment.

Registering for the MPA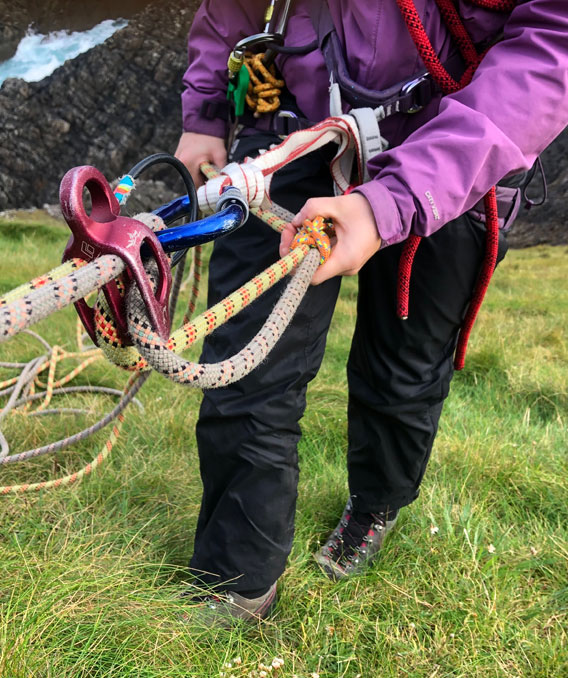 Before registration candidates must:
Be at least 18 years old
Be a current member of Mountaineering Ireland
Have a minimum of 1 year's rock climbing experience post SPA/RCI
Be an active climber
Have led at least 15 multi pitch routes at a minimum severe grade and with logged evidence of climbing harder routes where the protection is leader placed
Have been involved as an instructor on a minimum of 10 climbing sessions post SPA/RCI

Testimonial
What Our Visitors Say

"A truly memorable experience with our wonderful guide and coach Bren Whelan! 😎👍 A professional in every way... knowledgeable, entertaining, friendly, excellent teacher enabling everyone to climb and ab-sail in a safe and fun environment! ... memories for a lifetime! 🥰 ..Hope to meet again in the future Bren….another climbing adventure on this beautiful Isle of ours!! 👍😄"
Katie O'Keeffe,
Posted September 2021
Get The Exclusive
Updates Into Your Inbox!
Enter your information below to stay up to date on our
latest news, offers, and events: