Leave No Trace
Leave No Trace Ireland is a network of organisations and individuals with an interest in promoting the responsible recreational use of the outdoors. As increasing numbers of people seek the beauty and exhilaration of outdoor recreation, our collective mark on the environment and its natural processes, increases. Litter, disturbance to vegetation, water pollution, wildlife, livestock and other people are all indicators of the need to develop a national ethic that protects both natural and cultural heritage.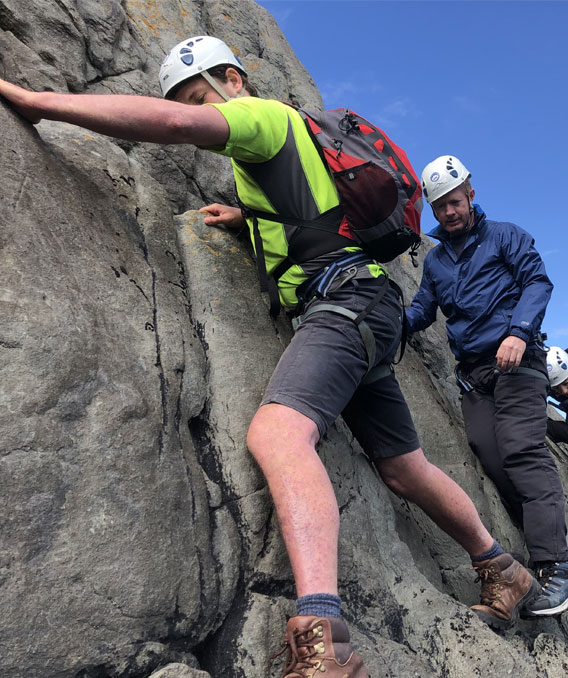 Course:Leave No Trace Trainer
Location:Donegal
Cost:€150
Trainer:Bren Whelan
Techniques designed to minimise the social and environmental impacts to these areas are incorporated into the Leave No Trace Outdoor Ethics Education Programme as seven Principles.
Leave No Trace Ireland promotes and inspires responsible outdoor recreation through education, research and partnerships. The programme strives to build awareness, appreciation and respect for Ireland's natural and cultural heritage and is dedicated to creating a nationally recognised and accepted outdoor ethic that promotes personal responsibility.

Testimonial
What Our Visitors Say

"I have been lucky to attend a number of training courses organised and faciltated by Bren, including Mountain Skills, Leave no Trace and Lowland Leaders. He is extremely knowledgeable and highly skilled. Brens technical ability is underlined by many years of practical experience, yet he is able to meet course participants wherever they are up to (even at beginner level) and clearly explain fundamentals with great patience and engagments. Donegal Climbing will always be my first port of call for future training needs. Excellent!"
Michaela McDaid
Posted July 2021
Get The Exclusive
Updates Into Your Inbox!
Enter your information below to stay up to date on our
latest news, offers, and events: